OH YEAH RECORDS is an independent Swedish label
run by the musicians Martina, Owe,
Malin and Karolina Almgren.
biorn quartet OYR021
Release 1 Mars 2021

"The oldest newcomer of the year?" After being a musician for over 25 years, Björn Almgren has finally formed his own quartet.He sees himself as a jazz musician with free jazz / contemporary jazz as a starting point. Now he has written music and is releasing an album with 12 tracks. He has recorded, mixed and mastered himself.

Björn Almgren - saxophone
Karin Hammar - trombone
Owe Almgren - bass
Anders Kjellberg - drums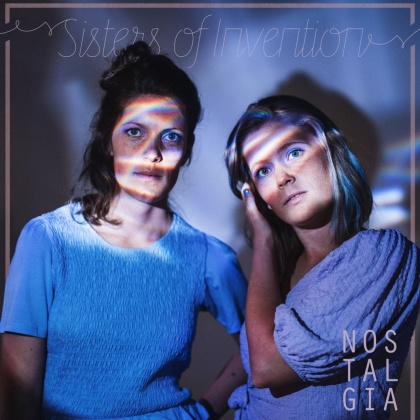 Sisters of Invention OYR018
Nostalgia Release 27 November 2020

Four new songs about love and how to deal with the difficulties and worries in the world. Colorful, groovy, poetic and vulnerable music from the sisters Malin and Karolina Almgren. Recorded and mixed by Jens Lindgård at Gula Studion. Mastered by Henrik Alsér.

1. Remember Me
2. Another One
3. Heart
4. Time Heal Wounds

Karolina Almgren - saxophones, bass, vocals & flute
Malin Almgren - drums, piano, keys, vocals & percussion

Irène Sjöberg Lundin, Owe Almgren, Jila Mossaed OYR016
Månen och den eviga kon Release 27 September 2019

This is a breathtaking album! The poet Jila Mossaed reads her own poems and the pianist Irène Sjöberg-Lundin improvises freely together with bass player Owe Almgren.

1. Love to
2. Ett ljud som bara jag kan
3. Varje natt kysser jag markens fötter
4. Treenighet
5. Jag föder rådjuret
6. Agnus Dei
7. Vad jag saknades här I
8. Vad jag saknades här II
9. Love to II
Karolina Almgren Projekt OYR015
Live i Umeå Release 6 december 2019

The quintet is Karolina Almgren´s latest constellation, they play a mix of the celebrated saxophone players own compositions and rearranged old folk and jazz melodies. The music has a strong focus on rhythms and melodies, it´s full of contrasts and surprises. Recorded 2018 at Umeå Jazzstudio by Daniel Nygaard. Mixed och mastered by Henrik Alsér.

1. Uti vår hage
2. Visby
3. Mahjong
4. In a sentimental mood
5. Visa efter Torn-Erik
6. Ack Värmeland
7. Havet
8. Here´s that rainy day
9. Sista låten
10. Close

Karolina Almgren - saxophone & arrangements
Svante Henryson - cello // Isa Savbrant - double bass
Martina Almgren - drums & percussion // Malin Almgren - drums & glockenspiel. Composer Karolina Almgren track 2, 7, 9, 10. Wayne Shorter track 3, Duke Ellington track 4, Jimmy Van Heusen track 8 and Trad. track 1, 5, 6.
Martina Almgren OYR014
PEACE OF MIND Release 6 September 2019

Martina Almgren has created a mesmerising second solo album. In this very playful recording she returns to her musical roots. Recorded and mixed by Janne Hansson at Atlantis Studio, Stockholm 2019. Mastered by Henrik Alsér at Svenska Grammofonstudion 2019.

1. Peace of Mind
2. Fly Eagle
3. Strax före Solnedgången
4. Kindred Spirits
5. Tenderfoot Chant
6. Enter
7. Oh
8. After

Martina Almgren – drums, piano & vocals
Elin Forkelid – saxophones
Mattias Torell- guitar
Owe Almgren– electric bass

All compositions by Martina Almgren except no 2 based on a traditional joik, and no 5 by Lennart Kullgren. Lyrics on no 3 by Werner Aspenström.
Martina Almgren OYR013
THIS SONG OF MINE Release 7 September 2018

The album features music composed to poems by the India/Bengali poet Rabindranath Tagore. Recorded and mixed by Johannes Lundberg at Studio Epidemin 2018. Mastered by Henrik Alsér at Svenska Grammofonstudion.

1. Opening
2. Waiting
3. I Thought (Closed Path)
4. Transit 1
5. I Dreamt
6. The Night is Black (On the Nature of Love)
7. Crossing
8. This Song of Mine (My Song)
9. Transit II
10. The Sun of the First Day
11. Flower
12. Ground

Martina Almgren - drums, percussion & composition
Karin Burman - vocals // Ahmad al Khatib - oud
Owe Almgren – acoustic bass guitar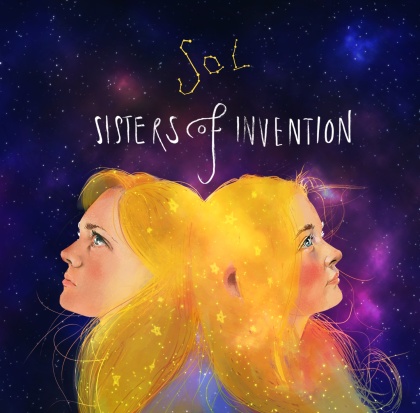 Sisters of Invention OYR012
SOL Release 21 september 2018

SOL - the Swedish word for sun, is Sisters of Inventions fourth album and it contains twelve intriguing compositions. Recorded and mixed by Johannes Lundberg at Studio Epidemin. Mastered by Henrik Alsér.
All music and lyrics by SISTERS OF INVENTION.

1.Tiddelipom
2. Hustak
3. Glad
4. Prelude till SOL
5. SOL
6. Skymning
7. Stjärnfall
8. Månens Ballad
9. The Lonely Sea
10. Lost Time
11. Läggdags
12. Har du somnat än?

Malin Almgren - drums, sampling pad & piano
Karolina Almgren - saxophones & vocals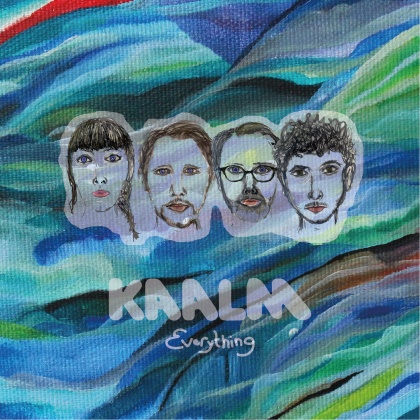 KAALM OYR011
EVERYTHING Release 27 September 2017

"The 5-track EP is filled with smooth, soulful and jazzy expressions. Karolina Almgren composes all the music and lyrics and her tender and soulful vocals are the glittering bonds to this EP."
Andy Collins, Scandinavian Soul.

1. Everything
2. Need You To Stay
3. Nothing Changes
4. Runnin'
5. Varje Gång

Karolina Almgren - vocals & electric bass
Filip Bensefelt - drums
Joakim Svensson - electric guitar
John Venkiah - piano
Owe Almgren Jazz Trio OYR009
BITS AND PIECES Release 7 April 2016

This music was recorded in 2006 during two hot summer days.Three happy guys making improvised music together. We just pressed the rec button and played. No over dubs. The reason why it took 10 years to put it on an album is a mistery, but here it is, now available for all!

1. Home Run
2. Easy Going
3. As Humble As A Bumblebee
4. Tread Carefully
5. I Think We Have Time
6. Long Way Home
7. Low And Tender

Owe Almgren - electric bass
Anders Kjellberg - drums
Thomas Gustafsson - saxophone and other sounds
Mats Almgren OYR008
MATS ALMGREN SINGS BILLY ECKSTINE Release 19 February 2016

Mats Almgren, bass soloist at GöteborgsOperan since 1998, releases an album focusing on the 1940s crooner jazz singer Billy Eckstine. Recorded Live by Åke Linton in the Orchestra Hall at Gothenburg Opera House. Mixed by Åke Linton and mastered by Henrik Alsér at Svenska Grammofonstudion.

1. My FoolishHeart (Washington/Young)
2. Takin´A Chance On Love (Duke/Fetter/LaTouche)
3. How High The Moon (Lewis/Hamilton)
4. Dedicated To You (Cahn/Chaplin/Zaret)
5. Jelly, Jelly (Eckstine/Hines)
6. Ev´ryday I´ll Fall In Love (Fain/Kahal)
7. Ill Wind (Arlen/Koehler)
8. Send My Baby Back To Me (de Lugg/Hilliard)
9. I Apologize (Goodhart/Hoffman/Nelson)
10. I´ve Never Been In Love Before (Loesser)
11. Tell Me Pretty Baby (Eckstine/Valentine)

Mats Almgren - vocals
Owe Almgren - electric bass // Björn Almgren - saxophone
Sven-Eric "Svenna" Dahlberg - piano // Göran Kroon - drums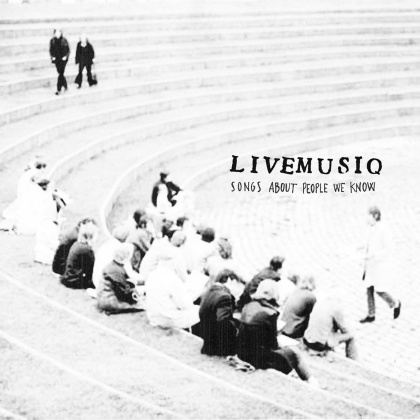 Livemusiq OYR006
SONGS ABOUT PEOPLE WE KNOW Release 31 May 2015

Textually "Songs About People We Know" is based on a collection of confessions, mental notes sometimes written down in the heat of the moment or tears of laughter from opinions of people we know.
Produced and mixed by Björn Almgren. Mastered by Jimmy Nutt at The NuttHouse Recording studio (Alabama, Sheffield) exept track 2 and 10, mastered by Björn Almgren.

1. Intro play
2. Cheating Muthafu#ker
3. Encore
4. Round and Round
5. First Intermission
6.Good Sh#t
7. Little Timmy
8. Game Player
9. Second Intermission
10. With You
11. The End
12. Outro play

All Lyrics by Infinity and music by Björn Almgren a.k.a. GrizzlyTracks
All instruments played by Björn Almgren except bass played by Owe Almgren on track 2-4, 6-8, 10-11 and guitar played by Anders "Agge" Augustsson on track 10- 11.
Sisters of Invention OYR005
NAVIGATING Release 13 May 2015

Navigating is the second album from the successful sisters Malin and Karolina Almgren. Together they navigate around in a broad musical landscape, mixing genres, impressions and influences.

1. Allt är tyst (K. Almgren)
2. Ingen vet (M. Almgren)
3. Navigating (M.& K. Almgren)
4. Then you came along (K. Almgren)
5. Jag kan inte se (M. Almgren)
6. Surrender (K. Almgren)
7. My love (K. Almgren)
8. På resa i min fantasi (M. Almgren)
Bonus Track - Klarare (M & K Almgren)

Karolina Almgren - saxophones, bass, vocals & flute
Malin Almgren - drums, piano, vocals & percussion
Guest musician - Jonas Kullhammar - tenor saxophone (2 & 6)
Owe Almgren OYRCD004 OYRLP004
I OWE YOU LISTENERS MY MUSIC Release 25 May 2015

" My fascination for music is very much a big passion for sounds"
A solo project by bassplayer and composer Owe Almgren.

1. Öppning
2. Martina
3. Vemodet
4. Tymenos
5. Expression
6. Saknad
7. Little Feat
8. Höst
9. I Am a Human

Owe Almgren - electric bass, compositions & arrangements.
Per Lindvall - dr. // Anders Kjellberg - dr. // Marcos Ubeda - pi. //
Malin Almgren - cajun // Erik Nyman - fender rhodes //
Martina Almgren - ride cymbal // Rubens Millet Herrera - perc. //
Karolina Almgren - sax. & fl. // Björn Almgren - sax. //
Martin Ödlund - mallets // Henrik Nordqvist - clarinet //
Charles DeRamus - double bass // Petra Lundin - cello //
Samuel Runsteen - violin // Tuula Fleivik - viola //
Jennifer Downing Olsson - double bass
Martina & Owe Almgren Quartet OYR003
LISBOA Release 20 Mars 2014

Martina & Owe Almgren Quartet (former Martina Almgren Quartet), release their fifth album. Music inspired by springtime in Lisboa. Recorded by Åke Linton at Bohus sound Recordings and Svenska Grammofonstudion in August and September 2013. Mastered by Henrik Alsér.

1. Verde (M.Almgren)
2. Amarela (M. Almgren)
3. Tai Chi (M. Almgren)
4. Moonlight In May (M. Almgren)
5. Relief (M. Almgren)
6. Fri Fritt Framåt (M. Almgren)
7. All Of You (C. Porter)
8. Vilopuls (O.Almgren)
9. Vattendealer (O. Almgren)
10. Lisboa (M. Almgren)
11. Vermelha (M. Almgren)
12. Azul (M. Almgren)

Björn Almgren - saxophones // Tommy Kotter - piano
Owe Almgren - electric bass // Martina Almgren - drums
Guest musicians - Sisters of Invention
Sisters of Invention OYR002
OM & OM IGEN Release 24 April 2013

"Considering that this is a debut, it must be one of the best so far in this millennium. It is so through and through musical, well-played, professional, exiting and fresh, it will make your chin drop."LIRA#3. Recorded, mixed and mastered by Björn Almgren at Grizzly Tracks Studio in Gothenburg 2012.

1. We Are The Future (M. Almgren)
2. Just Go (K. Almgren)
3. You So (M. & K. Almgren)
4. Everything (M. Almgren)
5. Avskedslåten (K. Almgren)
6. Om & Om Igen (M. & K. Almgren)

Malin Almgren - drums, piano, vocals & percussion
Karolina Almgren - saxophones, bass, vocals & flute

MOZ Trio OYR001
SPARKLING WATER, PLEASE Release 3 April 2013

Debut album from British/Bengal pianist Zoe Rahman together with Swedish bass player Owe Almgren and drummer Martina Almgren. "Sparkling Water, Please" was recorded and mixed in London in November 2012 at State of the Ark studios together with sound engineer Åke Linton. Mastering by Claes Persson in Stockholm.

1. Sparkling Water, Please (M. A)
2. Bäck (Owe Almgren)
3. Crystal Clear (Zoe Rahman)
4. On The Road (Zoe Rahman)
5. Vaggvisa (Owe Almgren)
6. For A Change (Martina Almgren)
7. Höst (Owe Almgren)
8. April Sun (Zoe Rahman)
9. Red Squirrel (Zoe Rahman)
10. Love Is Still In The Air (M. A)
11. Vintergäck (Martina Almgren)